This course offers a replay of the live sessions.
There are NO CEUs offered for this course.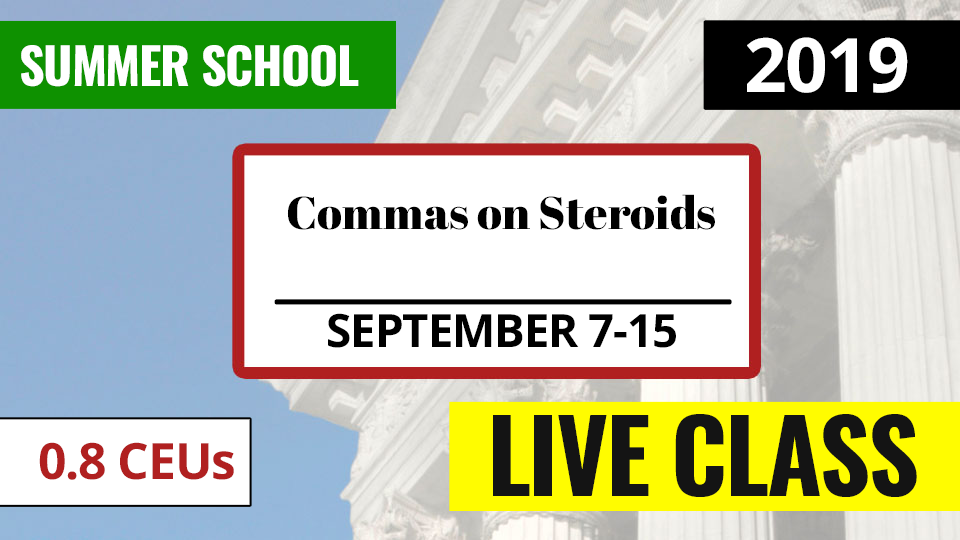 Whether you know the comma rules well or are shaky on some, the trick is to be able to recognize what rule needs to be applied when there is one of those convoluted, ten-line sentences. Sometimes we don't need to review the rule as much as we need to be able to look at a sentence and recognize what rule or rules we are dealing with.
What is going on when there is an element at the beginning of the second part of a compound sentence? Is there a single comma or a pair of commas or no commas? When clauses are connected by "and" and there are seven of them, are there commas or not? Can a sentence go on and on without punctuation? Is that ever going to be correct?
This is the first time Margie has given this class. Join her for a fresh look at the complication that can sometimes be part of a transcript.

Your Instructor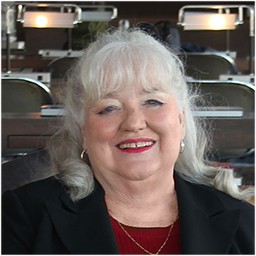 Margie Wakeman Wells is a lifetime credentialed teacher in the state of California and is certified as a CRI. She is in her sixth decade of teaching -- with 40 of those years in the field of court reporting. As a reporting instructor, she has taught from the theory level through the exit speeds as well as all manner of English courses – both on campus in a bricks and mortar school and online.

She has presented, under the auspices of NCRA and state court reporting organizations, over 300 seminars for reporters on English-related topics as well as seminars for teachers and students.
Court Reporting: Bad Grammar/Good Punctuation, her best-selling reference text, and the workbook that accompanies it are available at margieholdscourt.com. In addition, she has published Word Pares, Pears, Pairs, a reference work of 2,000 word pairs with definitions, examples, and idioms for the words, and is currently writing a grammar text. She has also written a drill book series for improving accuracy: Practice Really DOES Make Perfect.
Margie operates "Margie Holds Class," her online school, for both live and recorded classes and writes her blog, "All Things English," at margieholdscourt.com. Margie currently serves as the Education Liaison for the California Court Reporters Association.
Margie has two grown sons and lives with her husband, Bill, in Culver City, California.