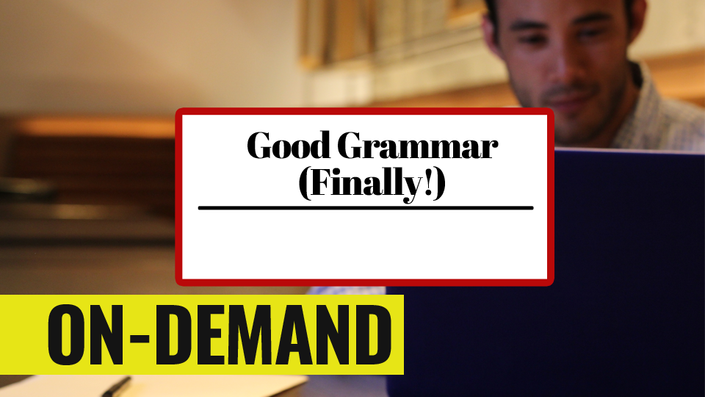 Good Grammar (Finally!) ON-DEMAND
A course in the basics of English grammar, preparing you to punctuate more easily.
Enroll in Course
Knowing how the language works makes everything about your job easier, that is, it eliminates the drama from punctuating and turning out a transcript. There is no question that grammar is where it all begins.
In this 20-hour class, we will look at
Language elements (words, phrases, and clauses) and how they work
Verbs (person, number, tense, mood, and voice) and verb usage
Nouns and pronouns (how they function in the sentence, subject/verb agreement, pronoun case form) and noun and pronoun usage
Adjectives and adverbs (what they do and how they work) and common mistakes in their usage
Connecting words (prepositions and conjunctions)
Parts of speech
Has it been a while since you have had a basic grammar class? Or did you ever have one? Join us for a chance to brush up on skills that may be long dead -- a crucial class for every reporter, scopist, proofreader, student, and teacher.
NOTE: The content of this class is grammar, which is helpful to anyone who deals with the language; in other words, this class is not directly related to the court reporting transcript but rather to the way the language works. The class is open to anyone who wants to improve his/her grammar knowledge.
The recordings and material will be available for four months after registration.
Also Included In This Course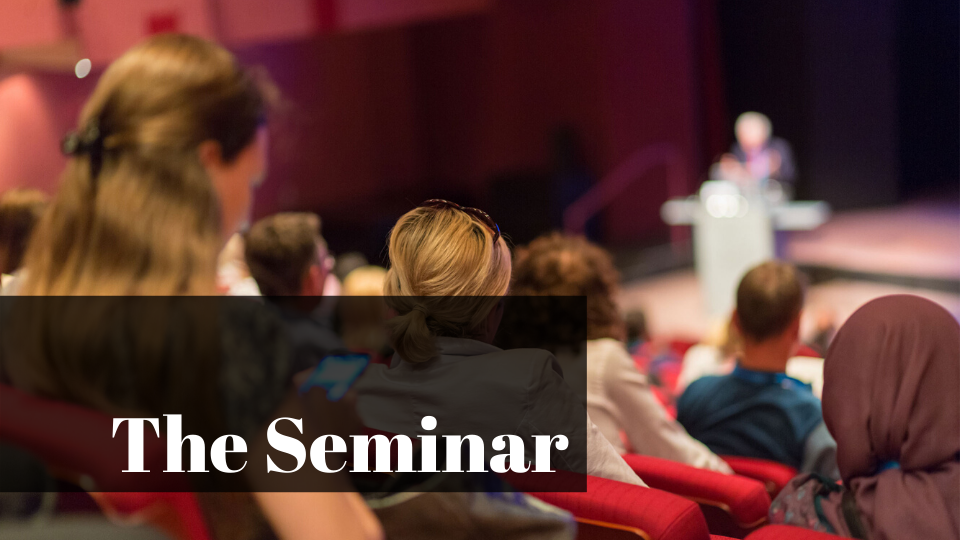 While you are enrolled in this course you will also have access to monthly one-hour live sessions called "The SEMINAR." These take place in Margie's online virtual classroom where you will be joined by students from other courses and groups. Varying topics of grammar and punctuation will be covered.
The SEMINAR is offered separately as a standalone subscription-based course. It is included to you at no cost as a student of Good Grammar during the four month enrollment period.
*In order to receive your full 20-hour Completion Certificate, attendance at these once-a-month live sessions is required.
Your Instructor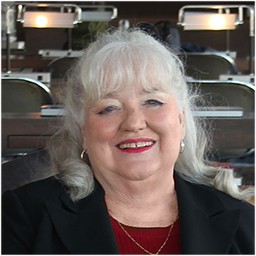 Margie Wakeman Wells
Margie Wakeman Wells is a lifetime credentialed teacher in the state of California and is certified as a CRI. She is in her sixth decade of teaching -- with 40 of those years in the field of court reporting. As a reporting instructor, she has taught from the theory level through the exit speeds as well as all manner of English courses – both on campus in a bricks and mortar school and online.

She has presented, under the auspices of NCRA and state court reporting organizations, over 300 seminars for reporters on English-related topics as well as seminars for teachers and students.
Court Reporting: Bad Grammar/Good Punctuation, her best-selling reference text, and the workbook that accompanies it are available at margieholdscourt.com. In addition, she has published Word Pares, Pears, Pairs, a reference work of 2,000 word pairs with definitions, examples, and idioms for the words, and is currently writing a grammar text. She has also written a drill book series for improving accuracy: Practice Really DOES Make Perfect.
Margie operates "Margie Holds Class," her online school, for both live and recorded classes and writes her blog, "All Things English," at margieholdscourt.com. Margie currently serves as the Education Liaison for the California Court Reporters Association.
Margie has two grown sons and lives with her husband, Bill, in Culver City, California.
off original price!

The coupon code you entered is expired or invalid, but the course is still available!