This is a LIVE course with Margie.
GRAMMAR LIGHT (eight hours – .8 CEUs)
You must attend at least six out of eight hours live to earn CEUs.
Saturday, February 5, 9:00-11:00
Saturday, February 12, 9:00-11:00
Sunday, February 13, 12:00-2:00
Saturday, February 26, 9:00-11:00
Your Instructor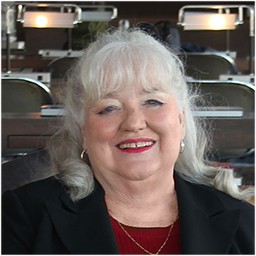 Margie Wakeman Wells is a lifetime credentialed teacher in the state of California and is certified as a CRI. She is in her sixth decade of teaching -- with 40 of those years in the field of court reporting. As a reporting instructor, she has taught from the theory level through the exit speeds as well as all manner of English courses – both on campus in a bricks and mortar school and online.

She has presented, under the auspices of NCRA and state court reporting organizations, over 300 seminars for reporters on English-related topics as well as seminars for teachers and students.
Court Reporting: Bad Grammar/Good Punctuation, her best-selling reference text, and the workbook that accompanies it are available at margieholdscourt.com. In addition, she has published Word Pares, Pears, Pairs, a reference work of 2,000 word pairs with definitions, examples, and idioms for the words, and is currently writing a grammar text. She has also written a drill book series for improving accuracy: Practice Really DOES Make Perfect.
Margie operates "Margie Holds Class," her online school, for both live and recorded classes and writes her blog, "All Things English," at margieholdscourt.com. Margie currently serves as the Education Liaison for the California Court Reporters Association.
Margie has two grown sons and lives with her husband, Bill, in Culver City, California.