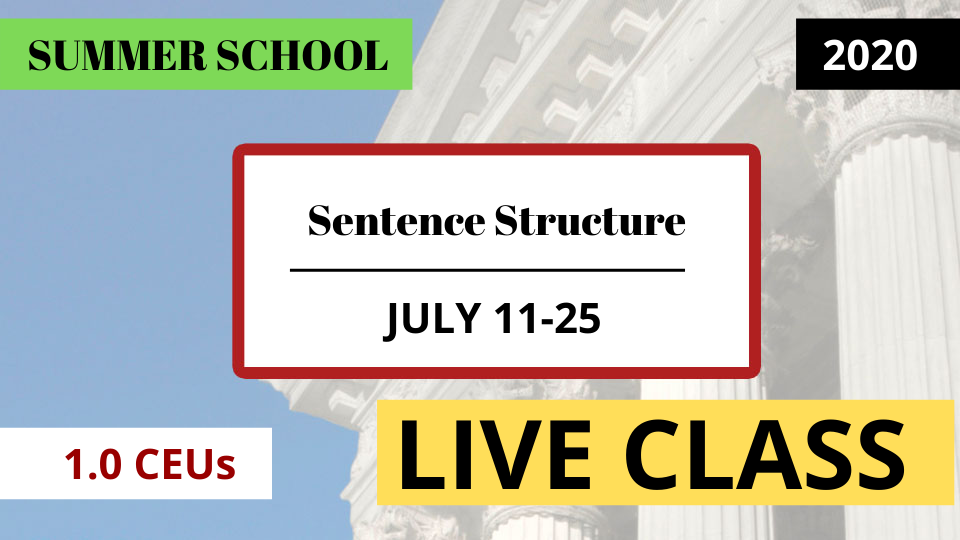 I remember a time when, if he called me into his office, he would just add work.

Because he was unemployed and he didn't have savings, he moved back home.
Is there a comma after "when," or could it be omitted? Shouldn't there be a comma before "…and he didn't…?"
If you want to feel confident in answering these questions, this is the class for you. We will cover the differences between a phrase and a clause and what the punctuation is for each element.
Phrases and clauses are the "meat" of the language. If you understand the structure of sentences and how these two elements work separately and together, the job of punctuating will be easier. If you keep the structure straight and don't fracture the sentence with punctuation in the wrong place, your transcript will be easy to read.
See you in class!
All classes meet on Saturday and/or Sunday. Here is a schedule of the times:
Saturday July 11, 2020 8:30AM Pacific Time
Sunday July 12, 2020 2:30PM Pacific Time
Saturday July 18, 2020 8:30AM Pacific Time
Sunday July 19, 2020 2:30PM Pacific Time
Saturday July 25, 2020 8:30AM Pacific Time
CLASS MEETING TIMES
Saturday times

8:30 to 10:30 Pacific
9:30 to 11:30 Mountain
10:30 to 12:30 Central
11:30 to 1:30 Eastern
Sunday times
2:30 to 4:30 Pacific
3:30 to 5:30 Mountain
4:30 to 6:30 Central
5:30 to 7:30 Eastern
Each class will be recorded, which you may listen to any number of times, and the recording will be available for 30 days after the last session of the class. You will receive a certificate for the hours attended. For some classes, a missed class may be made up. Details are available.
Each class is taught in a question-and-answer format, using PowerPoint slides and including handouts of the slides, resources, and exercises.
Each class is being offered for just under $20 a unit – no flights, no hotels, no meals out – NO RISK!!
Come to class in your pajamas; bring your own snacks.
Your Instructor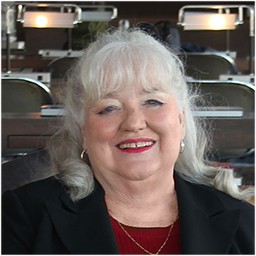 Margie Wakeman Wells is a lifetime credentialed teacher in the state of California and is certified as a CRI. She is in her sixth decade of teaching -- with 40 of those years in the field of court reporting. As a reporting instructor, she has taught from the theory level through the exit speeds as well as all manner of English courses – both on campus in a bricks and mortar school and online.

She has presented, under the auspices of NCRA and state court reporting organizations, over 300 seminars for reporters on English-related topics as well as seminars for teachers and students.
Court Reporting: Bad Grammar/Good Punctuation, her best-selling reference text, and the workbook that accompanies it are available at margieholdscourt.com. In addition, she has published Word Pares, Pears, Pairs, a reference work of 2,000 word pairs with definitions, examples, and idioms for the words, and is currently writing a grammar text. She has also written a drill book series for improving accuracy: Practice Really DOES Make Perfect.
Margie operates "Margie Holds Class," her online school, for both live and recorded classes and writes her blog, "All Things English," at margieholdscourt.com. Margie currently serves as the Education Liaison for the California Court Reporters Association.
Margie has two grown sons and lives with her husband, Bill, in Culver City, California.
Course Curriculum
Welcome!
Available in days
days after you enroll
Class Details for Sentence Structure
Available in days
days after you enroll
Links to Access RECORDED Sessions for Sentence Structure
Available in days
days after you enroll